Janet S. Twyman, Ph.D., BCBA, LBA will give two talks, titled: • Digital Technologies for Fun & Learning: What Tools Can You Use Right Now? • Teaching "Technologies" to Support Literacy Instruction Bridget A. Taylor, Psy.D., BCBA-D will give two talks, titled: • Improving Observational Learning Skills in Children with Autism • Let's play: Incorporating Typical Peers in the Treatment of Children with Autism
April 27, 2018, 8:00am to 4:30pm
Our distinguished presenters & their titled presentations:
Janet S. Twyman, Ph.D., BCBA, LBA will give two talks, titled: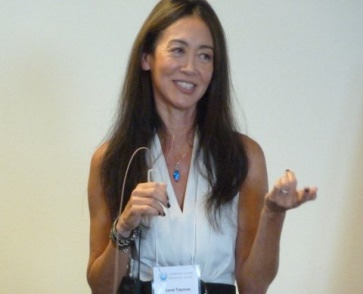 Digital Technologies for Fun & Learning: What Tools Can You Use Right Now?
"I'd like to use more technology in my teaching, but I'm not sure what or how." "My learner likes playing on the tablet, but how can I make it more educational?" "What apps might function as reinforcers for other behavior?" These quandaries are familiar for many educators interested in digital technologies but uncertain as how to maximize their effectiveness in an instructional setting. Several digital and hardware technology tools will be reviewed within the categories of instruction/academics, social skills/behavior management, organizational/productivity, and communication/collaboration. During demonstrations and interactive activities, participants will learn about various applications and tools, identify any correspondence with evidence-based behavioral principles, and evaluate if and how each might be useful in their instructional context. 
Teaching "Technologies" to Support Literacy Instruction
With the premise that technology encompasses both tools and techniques, this presentation will focus on best practices in helping learners (especially those with autism spectrum and related disorders) acquire foundational literacy skills. Often educators and parents struggle to effectively teach functional reading skills to these learners who exhibit significantly limited language skills, narrow vocabulary, rapidly shifting attention, difficulties with delay, a tendency to focus on irrelevant stimuli, and other behaviors that can interfere with learning. Teaching any complex repertoire requires a thorough analysis of the behaviors that make up that repertoire. While most experts agree that reading involves deriving meaning from print, understanding a reading repertoire requires a component/composite analysis of essential antecedent-behavior-consequence relations (e.g., how speech sounds and print are related, deriving sound and meaning from print, fluently recognizing and comprehending increasing larger units of print comprehend print). The presenter will share specific strategies for teaching literacy to individuals with autism, intellectual disabilities, or a history of difficulty in learning to read. The effective use digital technologies to support early literacy will also be incorporated.
Bridget A. Taylor, Psy.D., BCBA-D will give two talks, titled: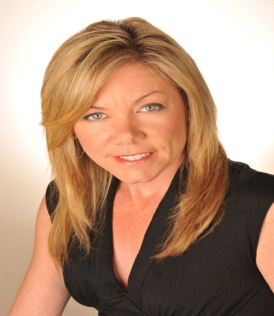 Improving Observational Learning Skills in Children with Autism
It is commonly recognized that children with autism present with significant deficits in imitation and observational learning. Most contemporary curricula for children with autism incorporate instruction in a variety of imitative response topographies. Less common in applied research and practice, however, are procedures to ensure that children with autism learn to acquire novel responses through observational learning. This presentation will outline instructional programs and research directive that move beyond direct imitation to the skills essential for observational learning. Videotaped examples illustrate research protocols and instructional procedures.
Let's play: Incorporating Typical Peers in the Treatment of Children with Autism
Teaching children with autism to socialize and interact with peers is an important component to a comprehensive behavioral program. Teaching children to benefit from these interactions, however, requires systematic programming based upon the principles of applied behavior analysis. This presentation will review research supporting peer-directed programming for children with autism. A systematic peer training protocol will be presented, along with specific strategies and skills to address that promote successful interactions. Videotaped samples of components of the training protocol and teaching interventions will be presented.
Driving & Location Information
From 1-95 traveling North: Take Exit 44 onto 1-295 to Portland. Take the first Congress Street exit and bear to the right following the signs for Route 22 West. At the second light, take a left onto Route 22 West. The Clarion Hotel is located 100 yards on the left.
From 1-295 traveling South: Take 1-295 south to exit 5B. Take a right off of the exit ramp. At the second light, take a left into the parking lot.
The Clarion Hotel offers complimentary parking in their parking lot.
The Clarion Hotel have provided their Renaissance Ballroom for this event. There will also be a sign at the front desk to let you know where the room is located and what time we start.
Event Information
Up to 6 BACB Type 2 CEUs Offered (or 6 contact hours)
Early Registration
$135
Prior to Feb. 1st. Includes a free annual membership from date of registration. Students not eligible.
Conference Price
$150
Includes a free annual Full Membership from date of registration
Affiliate Price
$125
Includes a free annual Affiliate Membership from date of registration
Student Price
$75
Includes a free annual Student Membership from date of registration
Group Price
$135
3+ individuals. Contact us directly to get started.
Refund policy: Full refund prior to March 15th. After March 15th, registration fee refunded, minus membership renewal fee ($45).
April 27th, 2018 8:00 AM through 4:30 PM
1230 Congress Street




Portland

,

ME

04102




United States
| | |
| --- | --- |
| Event Registration | |
| Registration and Full Membership | $ 150.00 |
| Affiliate registration and Affiliate membership | $ 125.00 |
| Student Registration and Student Membership | $ 75.00 |